Transplant/Immunocompromised Host ID Track
The Transplant/Immunocompromised Host ID Track is available as a 2-year clinical track or 3-year research track.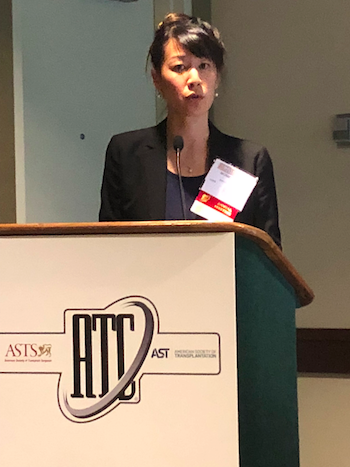 Both tracks provide advanced training in transplant/immunocompromised host ID through didactics, hands-on practical training, and scholarly projects. The 3-year research track is designed for fellows interested in advanced training in clinical/translational/basic-science research through additional coursework/degrees while completing a mentored research project. Applicants interested in the 2-year track would apply via the Clinician Educator Track and the 3-year track via the Research Track in ERAS. Fellows would complete the standard clinical requirements during the first two years of training. Additional details about this track are outlined below.
 
Clinical Track (2 years)
Research Track (3 years)

Clinical Time

Inpatient - Transplant Service Time (≥6 months total)

Ambulatory - Transplant ID Clinic (weekly for 12 months)

Rounding with transplant teams (Lung, Heart, Kidney, Liver, Hematological Malignancy)

Per Clinical Track

Hands-on Transplant Experiences (Local)

Attend weekly Transplant ID meeting

Attend selection committee meetings

Attend local OPO advisory board meeting

Attend Transplant Case Conference

Assistant in review of donor test results

Per Clinical Track

Lab Training

Mycology/Mycobacteria Lab (1 week)

Transplant Immunology Lab (1 week)

Per Clinical Track

Coursework

American Society of Transplantation Comprehensive Trainee Curriculum

Per Clinical Track

Meetings

IDWeek

American Transplant Congress

AST Fellows' Meeting

Immunocompromised Host Symposium

Per Clinical Track

Research Training

Summer Clinical Workshop (optional)

Advanced Training in Clinical Research OR Implementation Science Certificate OR Master's Degree in Clinical Research

Med Ed Training (optional)

UCSF Center for Faculty Educators Teaching Skills Workshops; Health-Profession Education Pathway

 

Scholarly Work

Participate in mentored Transplant ID scholarly project that may include clinical research, QI, or curriculum design. Dissemination is aspirational.

Complete a mentored Transplant ID research project while completing rigorous training in research techniques (see above). Dissemination is expected and hopefully will serve as a starting point for career in Transplant ID research.